Message from the 
Desk of Rabbi Steven  Burg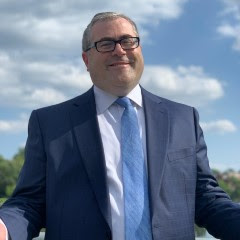 Dear Aish Family,
This week has been one of deeply personal emotions for me. It started this past Sunday when I was asked to attend an event for the outgoing President of Israel, Reuven Rivlin. It was an afternoon event and I mentioned to my kids that as it was a fast day, (a day of Jewish mourning where we don't eat or drink), I had a bit of a headache. They asked me the obvious question,  why was I still going? I told them that President Rivlin had served the Jewish people for so many years that it was appropriate to go and thank him. 
It was a typical Jewish event where many speakers thanked President Rivlin. My good friend Eric Goldstein, CEO of UJA Federation of New York referenced a speech that President Rivlin had given a number of years ago regarding the four tribes in Israel that must be brought together in unity. President Rivlin said that the Jews in the diaspora, especially in America, are the fifth tribe. He said with a very non-Israeli Yiddish pronunciation that we are all "mishpucha." That is why he chose to meet with Jewish leaders in New York before meeting President Biden at the White House. We are all family. 
I was amazed that every single speaker referenced the tragedy in Surfside, Florida. It was clear that no matter what else was going on in the world, Jews everywhere were focused on the tragic collapse of the Champlain Condominium. So many of our brothers and sisters are still unaccounted for and when a Jew is in pain anywhere in the world, it hurts Jews all over the globe. I took note of this genuine heartfelt care as I was on my way to Florida with Aish Executive Director, Rabbi Ben Gonsher the next day to see the Waserstein family. We are all family. 
Jeanette and Isaac Waserstein are close friends and have been Aish partners for many years. Whenever they come to Israel from their home in Costa Rica, they spend time studying at Aish. Their granddaughter, Deborah Berezdivin is among the missing in Surfside. They flew to Miami immediately after hearing of the tragedy, and they are camped out with their extended family awaiting news.
I first met Deborah a few years ago when she joined her grandparents on the roof of Aish for a festive holiday meal on Sukkos. I remember that she was full of life and vigor. Her family nickname was "Bee" because of the way she buzzed around, always doing new and creative things. She had come to Miami from New York to attend her friend's father's funeral. She was staying in the apartment overnight and was to fly back the next morning. We are all family. 
The room that I entered to be with Jeanette and Isaac was clearly filled with love. Their extended family was there to support them while they await word. I had the moving honor to read from the book of psalms for Deborah's mother. I was struck by the chapter that I was reading, which is about the three sons of Korach who the Bible records were saved when the earth opened up to swallow them alive. I told everyone there that our students in Jerusalem and the Aish family around the world are praying for Deborah, and for them. The presence of the Almighty was very clearly felt in that room. We are all family. 
It was clear that the Waserstein family feels how much the Jewish community is 100% behind them. I told them how concerned President Rivlin was the day before. I related to them that as soon as the tragedy unfolded, my good friend Aryeh Morris, whose son Donnie zt"l tragically died in Meron two months ago, reached out to me to offer to fly to Costa Rica to be with them. They shared with me how amazing the Israeli team sent by the IDF (Israel Defense Forces) has been, going directly from the airport to the site, refusing to stop at their hotel. Hatzalah has been on the scene assisting all the families throughout. I shared with them that the daughter of the CEO of Hatzalah, Yehudis Kalish, works at Aish. It is a small Jewish world – and we are all family.  
I recorded a quick video when I walked outside the building which you can watch here. It is impossible for me to put into words the feelings and emotions that are in my heart. The Wasersteins are among the finest Jews in the world and all of Aish's collective heart will remain with them in that room. This is the secret to 3500 years of Jewish survival. I love every Jew. Even those I have never or will never meet. I love them with all my heart because we are all family. 
Our job as Jews is to always be there for each other. The tragedy of Jewish assimilation is that these Jews will lose out on the most important thing that this world has to offer: a loving family. I truly love you all because WE ARE ALL FAMILY. 
They brought me to a piece of land in the middle of an area with many Jews who were not connected to any synagogues or Jewish community. They told me that under the direction of Ashkenazi Chief Rabbi Daniel Oppenheimer they were going to build a synagogue there and wanted to partner with Aish. Looking down at the swampy parcel, it was hard to imagine the project; but the Weil brothers were determined.
They started construction and on my last visit to Buenos Aires I was accompanied by my close friends and Aish Executive Board members, Andrea and Stuart Hytman. We were amazed at the progress that was being made. Then Covid struck and construction ground to a halt. In the past 16 months, Argentina has been under a severe lockdown. The Jewish schools have had in- person instruction for less than two months during that time. They are still struggling to dispense a vaccine and are still undergoing intermittent lockdowns. I did not hold out much hope for the project reaching the finish line.
I was therefore overjoyed when Mariano proudly told me that they had managed to finish enough of the building to start hosting some classes and prayer groups. They had over a hundred participants last week! I was moved to see the pictures of Jews studying Torah on the spot that was so desolate a few years ago. This, for me, represented the reason that the Jews always continue to survive and thrive. In the midst of a worldwide pandemic, the Weil brothers managed to move forward to create a venue for Jews to study their heritage. This is the spirit of AISHVision 2030.
We must all continue to work hard towards getting Jews to study Torah. We must create virtual and physical spaces where Jews who are not connected to their souls can spiritually plug in. We must have the vision of leaders like Aish Rosh Yeshiva Rabbi Berkovits and Argentina Chief Rabbi Oppenheimer who will lead us back to the Almighty. We must have partners like Frederico and Mariano Weil who have the strength and conviction to turn vision into action. When Covid finally lifts I am personally inviting all of you to Buenos Aires so we can celebrate the creation of this new spiritual castle.
Shabbat Shalom,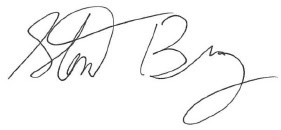 Rabbi Steve Burg