Message from the
Desk of Rabbi Steven Burg
Dear Aish Family,
Thank you, thank you, thank you. I have never before experienced the love that I felt from all of you as I have over the past week. So many of you reached out to me following the untimely passing of my father. I have tried to be as responsive as I could. I still owe many of you return emails.  You have uplifted my spirit during a very trying time and I will never forget your kindness and warmth. I always refer to all of you as the "Aish Family." A truer title has never existed. 
I finished my shiva as Yom Kippur started. It was not a simple transition but I was comforted knowing that I would be davening at Aish. All of the prayers are led by Aish Rabbis. We no longer all fit in the main Beis Medrash so we had two minyanim. Our Sephardic students, many of them new arrivals from Latin America, prayed in the Dan Family Aish World Center while the rest of the students prayed in the main Beis Medrash. It was uplifting to see hundreds of our students spending Yom Kippur in prayer. 
During the break, I spoke with some of the students. One of our newest students in Aish Foundations had never experienced a Yom Kippur before and told me that he was totally "spiritually overwhelmed." He said that he had no idea that his "soul" could feel this uplifted. It was moving talking with someone who was seeing the Holy Day through a fresh lens. 
I spoke to the students just before the final prayer of Neila. I talked about AishVision 2030 and that it was all of their responsibility to give over the Jewish wisdom they were acquiring to Jews around the world. Perhaps the most important point I made to them is that at Aish it's never about "me."  It's always about "we." I told them that while some would say that Yom Kippur was a time to pray for their personal welfare over the next year, at Aish we do things differently. We never pray just for ourselves. We must pray for all of our Jewish brothers and sisters to find their way back to the Almighty. 
I would like to finish as I started. Thank you, thank you, thank you!!! Clearly, you all understand that the Jewish people are never about the "me" and always about the "we!!" The love and kindness you have shown me will never be forgotten. I truly love you all. May the Almighty bless all of us with health and joy throughout the coming year. 
Shabbat Shalom,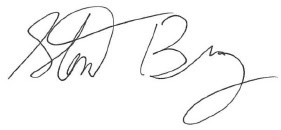 Rabbi Steven Burg