Message from the 
Desk of Rabbi Steven Burg
Dear Aish Family,
Much love from Israel. Although I am working at Aish, most of the country is on vacation. It is fascinating to see the hotels that are usually packed with tourists filled with Israelis who have chosen not to travel abroad this summer due to Covid-19. It is certainly a different dynamic and vibe. We continue to monitor the situation closely and are talking to our friends throughout the Israeli Government to ascertain when non-Israelis will be able to come to Israel. Unfortunately, the Delta Variant has thrown a monkey-wrench into the reopening plans. We feel your pain at not being able to visit Israel. Please feel free to stay in contact with us as we work towards reuniting our global Aish community. 
Last week I had the great honor to join one of the most dynamic programs in the Jewish world. Developed by the energetic founders of Aish Israel, Rabbi Shimmy Kaufman and Rabbi Eitiel Goldwicht, Triumph Leadership Mission has brought hundreds of entrepreneurial Israeli millennials to the United States to dialogue about how to create innovative programs in service of the Jewish people. Chosen out of hundreds of applicants, this group of twenty-five all served in cutting-edge positions in the IDF. They participate in a rigorous program over many months leading up to the trip. They are introduced in Israel to business and political leaders to help craft their approach to communal service. 
Once in the US, they meet highly successful business people and influencers who put equal emphasis on their Jewish life. From an evening in the Hampton's hosted by Aish partner and fashion rock star, Liz Lange, to dialoguing with young professional New York Jews, the ten-day trip is life-changing. One of the participants shared with me that while in Israel he never gets a chance to speak with Jews who are different from him, in America, he found that he could enjoy a beer with a Chassid and discover that they have so much in common. The theme of the Mission was "one family," and everyone left with the feeling of being a part of the greater Jewish global family. 
I must highlight one interaction that I was present for. Long time Aish partner, David Moore always hosts the group at UJA Federation in New York. They are the largest and most successful Jewish federation in the world and David serves as the Chairman. Aside from being one of the nicest people you will meet, David is a successful venture capital and private equity investor and a part-owner of the Atlanta Hawks. David had returned at 3 am from the NBA finals the night before but showed up with tremendous energy because of how much he cares and believes in the Jewish people. He spoke about the beauty of two of his favorite organizations coming together. 
After he spoke, our ever-present video crew asked him for a quick interview. They asked him to sum up Aish. David said that was easy. Years ago, an Aish Rabbi had asked him what was more important: money or wisdom. He replied, "wisdom." The Rabbi continued with the following simple question. "So how much time do you put towards making money versus acquiring wisdom?"  David said that question changed his life as he began studying Jewish wisdom with an Aish Rabbi.
What David said so eloquently really is the reason that we have embarked on AISHVision 2030. Our goal is not only to educate 3 million Jews but to show them how that wisdom can transform their lives; to show our brothers and sisters how the Almighty gave us a gift more precious than gold. Money comes and goes, but a wise heart stays forever.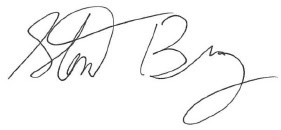 Rabbi Steve Burg