Dear Aish Family,
Although my latest trip to Israel has been relatively short, I've had a packed schedule. I spent a large portion of time hunkered down at Aish working on our new 2022 budget with our supremely competent CFO, Jamie Feinmesser. Due to the massive increase in programmatic activity over the last six years, our budget has more than doubled. We have so much gratitude to all of you who have and continue to support our ambitious agenda. AISHVision 2030 is an all-hands-on-deck effort created for the Jewish people by the Jewish people!!

In between these marathon meetings, I met with many of our political friends and supporters at the Knesset. One of the most impactful meetings was with MK Major General (Ret) Yoav Galant who knew the statistics of Jewish assimilation around the world better than I did! MK Galant pledged to work with Aish to bring the issue of disappearing world Jewry to the forefront of the Israeli government's attention. MK's Eli Cohen and MK Yisrael Katz offered their support as well.
I was also able to brief MK Nir Barkat on the progress we have made regarding the development of the parcel of land in front of the Dan Family Aish World Center. MK Barkat was instrumental in helping us acquire that asset over a decade ago when he was on the Jerusalem City Council. He told me that he knew then that only Aish can accomplish what we are setting out to do. More to come on that project over the next few months.

I was also honored to address my friends at the WZO and Lions for Zion who hosted the first annual United for Zion conference. The event, coordinated by an energetic dedicated group of Israeli millennials, was live-streamed around the world. Kudos to Azi Fein who not only chaired this conference but managed to find time to get engaged on the Aish Diener Terrace in the same week!
With so many of our friends from around the world finally allowed entry to Israel, we are excited to welcome visitors after an almost two-year absence.

Yet, there were two incidents this week that pained my heart terribly. We saw two terrorist attacks in the Old City of Jerusalem, the latter of which happened Sunday morning, in viewing distance of my office window. A cowardly Hamas terrorist shot innocent Jews who were making their way to and from the Western Wall. An Old City resident and frequent teacher at Aish, Rabbi Zevi Katzenellenbogen was injured and thankfully is recuperating at home.

Though the madman perpetrator was neutralized quickly, tragically, he managed to murder a lion of Israel. Eliyahu David Kay HY"D came to Israel from South Africa and was determined to serve in the IDF to protect the Jewish Nation. He became a paratrooper and was beloved by his fellow soldiers for his drive and sincerity. Eli grew up in a Chabad home and understood what it meant to love every Jew. He was engaged to be married and was on his way to work as a tour guide for our neighbors at the Western Wall Heritage Foundation. Eli was our brother in every way. Now he is dead because of a deadly hatred that is being taught in so many venues.
I found myself extremely broken by Eli's death. Jewish hearts across the world are broken. A young ideologue who came to Israel on a mission to defend his brothers and sisters lay dead, steps from our holiest Jewish site. Monday morning I had a personal decision to make. I normally walk in and out of the Old City through the Arab shuk as that is the most direct route to Jaffa gate. I was heading to the King David Hotel to meet with one of our precious partners. I found myself debating whether I should walk my normal route given the events that happened the day before. Immediately, I thought back to the day of the murder of beloved Aish Rabbi Reuven Biermacher HY"D. On that December afternoon, six years ago, I walked out the Jaffa Gate where he was killed thinking that we must always push on, regardless of how our enemies try to terrorize us. So Monday morning, I walked through the shuk.
I was surprised by the flood of 2000 years of emotion that swept through me, walking where our brother was killed; thinking of how all of our ancestors have dreamed of walking on this path I was now taking. How those that hate us only want to stop Jews from walking freely, without fear, in Israel. How a young hero named Eli Kay journeyed by himself to Israel to protect us all. I realized even more deeply how indispensable our homeland of Israel is to every Jew around the world.
My friends, this Shabbos, take time out of your busy schedule to talk to your family about our brother Eli Kay, HY"D. Let us remember this fallen angel who only desired to protect the Jewish Nation. Let us learn from his sacrifice to increase our love for each other and Israel. Let our voices be heard loud and clear that Jews will not be intimidated into leaving Israel. Let us raise our voices to the Almighty, beseeching him to bring peace swiftly and completely to His children so we don't have to sacrifice any more Jewish souls.
Shabbat Shalom,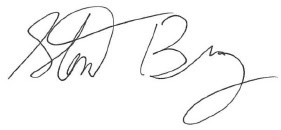 Rabbi Steven Burg